Dominica Citizenship by Investment Options
In order to qualify to apply for Dominica citizenship under the Citizenship by Investment Program of the Commonweatlh of Dominica, you are required to choose either:

Dominica Citizenship by Donation

Government Approved Real Estate Project
Dominica Citizenship by Investment Program
Examples with Dominica CBI Cost and Fees Included
Donation Option
Main Applicant + Spouse + 2 children under 16 yrs.
Initial Cost *
Actual Cost After 5 Years *
* Includes US$5,000 our company Licensed Dominica CBI Agent Professional and Legal Fees when investors apply through Donation Option. We do not charge professional and legal fees when investors apply under the option for Dominica citizenship by investment real estate through the Sanctuary Rainforest Eco Resort and Spa.
Real Estate Option
Main Applicant + Spouse + 2 children under 16 yrs.
Initial Cost *
Actual Cost After 5 Years **
** Cost of investment into the Preferred Share of Sanctuary Rainforest Eco Resort and Spa, includes estimated US$12,000 dividends after 2 years of Resort's operations and US$200,000 resale price of the Preferred Share after 5 years.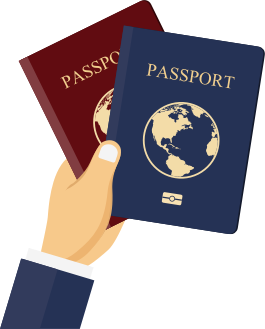 Dominica Passport for Sale Promotion
Citizenship by Investment Unit of Dominica has stepped up its efforts to prevent unscrupulous Agents and unlicensed companies and websites from using marketing gimmicks like "Dominica Passport for Sale" or "Buy Dominica Passport" or "Buy Dominica Citizenship" and using Dominica passport images to advertise Dominica Citizenship in Dubai.
Dominica CBI agents may lose their licenses if they continue to advertise Dominica passports for sale rather than the actual legitimate Dominica Citizenship by Investment program. Dominica Citizenship cost is indeed very affordable and Dominica CBI is as such the cheapest citizenship by investment program on the market in 2019, while having strict due diligence procedures in place and attracts only wealthy individuals of good character who are looking to benefit from easier travel with Dominica passport visa free to many countries. Dominica citizenship requirements for investors are very straightforward and simple to follow, and if seeking additional details on Dominica passport visa free countries, please do not hesitate to get in touch with us and request our Dominica passport visa free countries list.
The rules and regulations that govern Dominican nationality and citizenship, including the Dominica CBI Program are enshrined in the laws of Dominica pursuant to the Citizenship Act and the Constitution of the Commonwealth of Dominica. Dominica passports may only be obtained by Dominica citizens, who must ensure that all application requirements are satisfied, including minute yet critical details such as the Dominica passport photo size. Dominica passport cost is only US$100 for renewal of expired or lost Dominican passport. Please feel free to ask about our Dominica passport renewal service.
Dominica Citizenship Benefits
Dominica passport program is considered the most desirable in the following key aspects:
Travel with Dominica Passport Visa Free to 130+ Countries
No Information Sharing with other Governments
Dominica Citizenship Time for Processing is 2–3 Months Only
Citizenship for life that passes on to generations
Most-Cost Effective CBI Program on the Market
NO Residency, Travel or Interview Requirements
Dual and Multiple Citizenship Allowed
Robust and Confidential Due Diligence Process
Investment in a Government Approved Real Estate Project
Thanks to the introduction of the Government of Dominica approved Real Estate projects under the Dominica CBI Program in 2015, applicants have an additional avenue besides the Donation Option to qualify to apply for Dominica citizenship and at the same time can enjoy Dominica citizenship benefits by taking advantage of attractive Dominica investment opportunities.
We carefully and diligently analized all currently ongoing Dominica approved real estate CBI projects and have chosen to be affiliated with Sanctuary Rainforest Eco Resort and Spa development, which was formally approved as a Real Estate Project under the Citizenship by Investment Program in February, 2019.
Our company invites prospective applicants with their families to invest in this Resort by purchasing a Preferred Share for US$200,000.
Sanctuary Rainforest Eco Resort and Spa offers Investors the following Advantages and Benefits:
Return of Investment
Preferred Share may be resold for the original US$200,000 or higher price after 5 years
Investor who resells Preferred Share retains Dominica citizenship which can be passed on to generations, and
New Investor who purchases Preferred Share for US$200,000 or higher price also qualifies to apply for Dominican nationality under the Dominica Citizenship through Investment Program
A Simple Investment Strategy
No property transfer tax or fees, as this investment is into a Preferred Share
Lowest deposit requirements on the market, only 5% deposit is required
Investors are not required to pay any share registration or share transfer fees
Investors are not required to pay any legal fees
No annual maintenance or similar fees
Benefit of Earning Dividends
Dividends are to be distributed on a yearly basis at an estimated 3% of Investment Amount (US$200,000)
Dividends will be paid to Investors from first year of the Resort's operations, after an estimated 30-month construction period
Based on estimated 3% return on investment, Investors will receive US$6,000 at the end of 4th year of holding the share and another US$6,000 at the end of 5th year
If Investor opts to resell Preferred Share after 5 years, he would have earned an estimated US$12,000 in dividends after 2 years from the Resort's profits
Yearly Free Accommodation
Investors are entitled to 7 days free accommodation and use of Resort facilities for Investor with one (1) companion during peak season; Or
14 days free accommodation and use of Resort facilities for Investor with one (1) companion during low season;
To further make this one of the best Dominica investment opportunities, investors are entitled to 25% discount on current rates if Investor extends stay at Resort or booking additional accommodation for family members
GOVERNMENT DONATION OPTION
The Economic Diversification Fund (EDF)
Fees Payable Before Application is Submitted
Professional, Legal, and Agent Fees
US$5,000
Government Processing
US$1,000
Due Diligence (Main Applicant)
US$7,500
Due Diligence (each Dependent 16+)
US$4,000
Fees Payable After Application is Approved
Certificate of Naturalization (per person in application)
US$250
One of the Donation Amounts depending on Family Size
Single Applicant
US$100,000
Main Applicant and Spouse
US$175,000
Main Applicant plus up to 3 Dependents
US$200,000
Each Dependent after 3rd Dependent
US$25,000

Contributions into the EDF are used by the Government for the construction and maintenance of schools, health facilities, ICT development and public infrastructure.

Applicants choosing to apply for Dominica Citizenship through Donation option cannot expect any dividends on their investment nor a return of their investment since this option is a donation or contribution to the economy of Dominica.

We recommend this Option for Single Applicants. For family applications we strongly advise to consider investment through Real Estate Option.
GOVERNMENT APPROVED REAL ESTATE INVESTMENT OPTION
Sanctuary Rainforest Eco Resort and Spa Investment Amount & Fees
Fees Payable Before Application is Submitted
Reservation of Preferred Share (5% of investment)
US$10,000
Government Processing
US$1,000
Due Diligence (Main Applicant)
US$7,500
Due Diligence (each Dependent 16+)
US$4,000
Amounts Payable After Application is Approved
Certificate of Naturalization (per person in application)
US$250
Remaining 95% of Investment in to Preferred Share
US$190,000
One of the Fees Below depending on Family Size
Single Applicant
US$25,000
Main Applicant with up to 3 Dependents
US$35,000
Main Applicant with up to 5 Dependents
US$50,000
Main Applicant with up to 6 Dependents
US$70,000

Based on table above for family applications, investment into Sanctuary Rainforest Eco Resort and Spa is financially much more beneficial to the investor in the 5-year term. Not only will investors have an opportunity to resell their preferred share in the Resort after 5 years of mandatory holding period and get full return of their investment, they will also earn dividends annually at estimated 3% of the investment from the 1st year of the Resort's operations and enjoy free accommodation as well as discounted rates for themselves and their families.
Sanctuary Rainforest Eco Resort and Spa
Best Real Estate Option 2019
Sanctuary Rainforest Eco Resort and Spa was formally approved as a Real Estate investment opportunity by the Government of Dominica under the Citizenship by Investment Program in February of 2019.
ONLY US$200,000
PER PREFERRED SHARE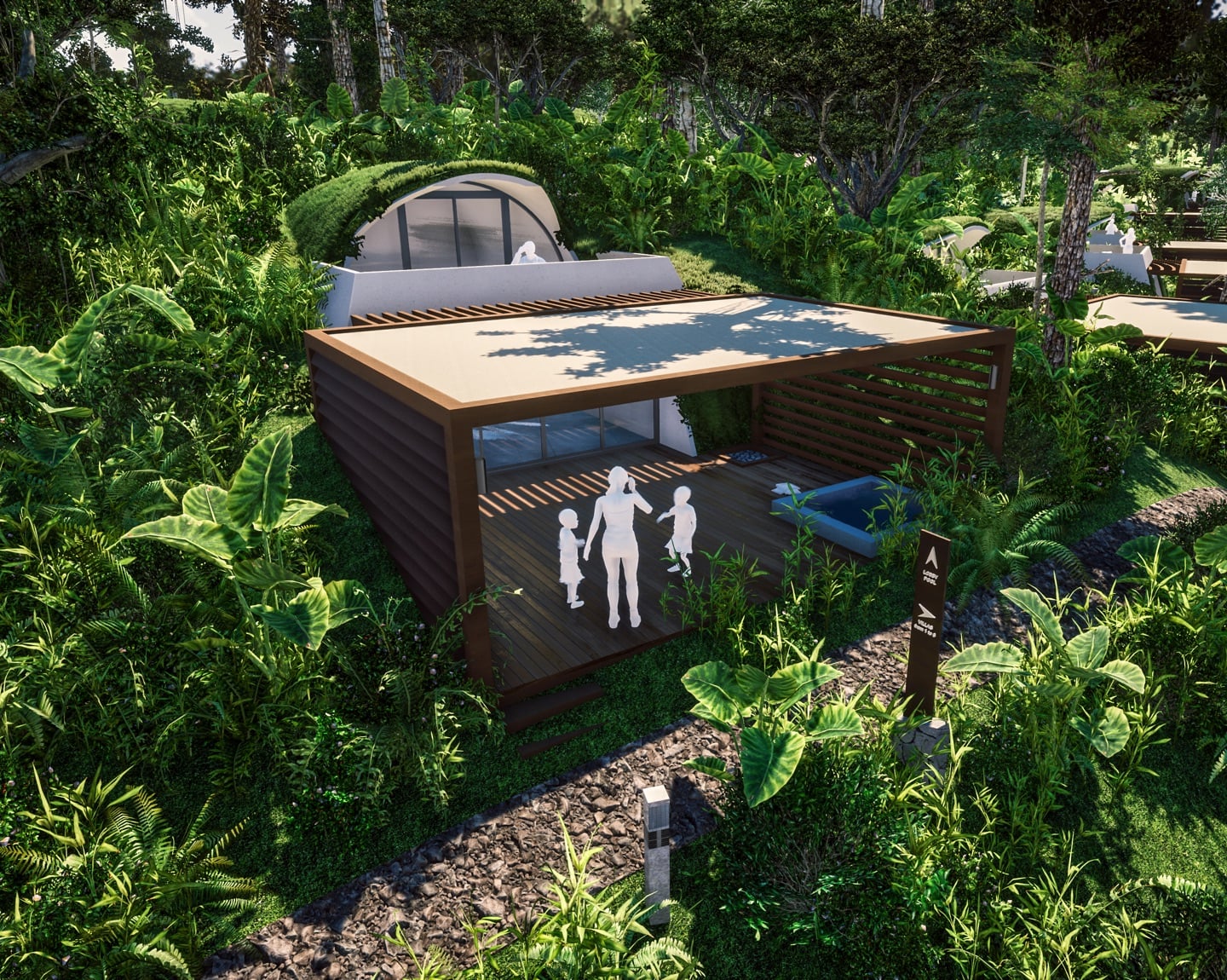 The Caribbean's Most Sought After Real Estate Option
Our company is pleased to collaborate with Vital Developers Ltd., Developer of this Resort, with whom we have worked closely for several years.
We are confident in the Developer's ability to begin this citizenship by investment real estate project in 2019, bring it to successful fruition and to create an excellent tourism product thanks to Dominica's program for citizenship through investment.
The Sanctuary Rainforest Eco Resort and Spa will be situated at Providence Estate, Laudat, Roseau Valley, home to the popular Middleham and Trafalgar Falls, sulphur springs, the Fresh Water Lake, Boeri Lake, Titou Gorge, as well as endemic birds, flora and fauna.
Sanctuary Rainforest Eco Resort and Spa is the best real estate option on the market in 2019:
Minimal initial deposit of only 5% of investment amount (equivalent to US$10,000)
Designed to allow resale of Preferred Share at original or higher value after 5 year holding period
Retention of Dominica citizenship after resale of Preferred Share
Eligibility of purchaser of resold Preferred Share to apply for Dominica Citizenship
Opportunity to generate dividends at estimated 3% per annum
Free accommodation packages for Investors
No share registration or transfer fee requirement
No property transfer tax or legal fee requirement
Sanctuary Rainforest Eco Resort and Spa's Amenities
The Sanctuary Rainforest Eco Resort and Spa will offer guests an unforgettable stay in the tranquil rainforests of the Roseau Valley.
The Sanctuary Rainforest Eco Resort and Spa is a one of its kind development in the Nature Island of Dominica, with major potential to enhance all aspects of surrounding communities and Dominica as a whole.
Due to its location, the Developer is committed to honouring this privilege by ensuring that the beauty and natural habitat of the Providence Estate is protected and preserved, while offering the best Citizenship by Investment opportunity on the market.
A luxury, eco-friendly Resort, Sanctuary features:
72 Villa Units featuring luxurious organic spaces
Private Jacuzzi on Balcony
Deluxe Single and Two Bedroom Villas
Specialty organic Restaurant and Bar
Hammam Spa & Jacuzzi
Outdoor Pool
Covered heated Pool with swim-up bar
Yoga & meditation facility
Hiking and Nature Island Trail Adventure Activities
Boutique
Dominica CBI No. 1 Global Ranking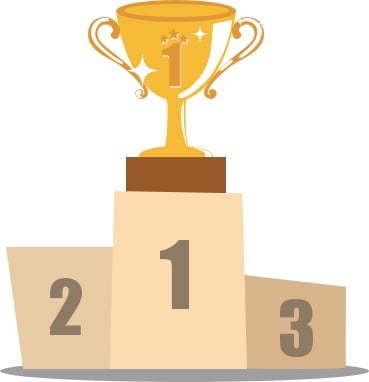 Dominica boasts having one of the world's longest standing Citizenship by Investment Programs, and the top ranked program for citizenship by investment.
In June 2016, for example, Dominica won Best Caribbean Citizenship Program at the Russian Citizen Awards.
Meanwhile, in June 2017, the island was also ranked Number One in the CBI Index of the Financial Times Professional Wealth Management Magazine (PWM) out of 11 countries internationally, boosting Dominica passport ranking on the international scale.
And again in 2018, PWM published a special report 'A Guide to Global Citizenship', this time featuring 13 countries. Dominica topped in Number One position. This, which also gave interesting insight into the Dominica passport index, was based on 7 pillars which measured the quality of each country's Citizenship by Investment Program and jurisdictional desirability; namely:
Freedom of movement
Due diligence and confidentiality
Standard of living
Minimum investment outlay
Ease of processing
Citizenship application timeline
No mandatory Dominican residency or travel requirements
Such accomplishments are indeed a manifestation of the gold standard attained and maintained by the Dominica Citizenship by Investment after 26 years of existence!
Fastest Timeframe to Citizenship
2–3 Months Only
10 Year Passport Validity
Renewal without Visit
Children below 31 and Parents over 54 can Apply as Dependants
Dominica: The Best Citizenship by Investment Program 2019
Dominica's Citizenship by Investment Program was introduced in 1993, making it the second longest existing program of its kind worldwide.
Thanks to this Program, individuals and families from all over have been naturalized as citizens of Dominica and have benefited from the Program's numerous advantages. To name a few:
Increased Visa Free Travel Worldwide and in West Indies
With free movement lying at the heart of second citizenship, successful applicants that become Dominica citizens will benefit from the ability to travel Visa free to 130 countries and territories worldwide; to include:
Member states of the Schengen agreement
The UK
Ireland
South Korea
Singapore
Hong Kong
Russia
OECS and CARICOM Membership
Dominica citizens also benefit from the privileges of CARICOM; some of these being, access to education, right to live and do business within CARICOM member states.
Added to this, Dominica Citizens can travel without passport by using their driver's license, national ID or social security card to any country which is a full member of the Organization of Eastern Caribbean States (St. Kitts and Nevis, Antigua, St. Lucia, St. Vincent and Grenadines, Grenada). To receive the full Dominica passport visa free countries list, as well as information on West Indies or Dominican residency, please feel free to contact us.
Also, Dominican citizens can travel visa free to Associated Members of OECS.
Full Members of OECS
Dominica
St. Luctia
St. Kitts and Nevis
Antigua and Barbuda
St. Vincent and the Grenadines
Grenada
Associated Members of OECS
Anguilla, BVI, Montserrat, Martinique and Guadeloupe
Fastest Citizenship By Investment Program
Within 2-3 months, applications for Dominica citizenship are fully processed and completed.
Due diligence processing is robust and confidential operating within an efficient framework which makes it possible for background checks to be finished in as little as 2 to 4 weeks.
This means that in one-month investor can expect application to be approved and corresponding Government letter to be issued. As a result, investor will be able to proceed with donation to the Government Fund or purchase of Preferred Share in Sanctuary Rainforest Eco Resort and Spa.
Upon receipt of your investment into Resort Preferred Share or contribution to the Government Fund, Certificate(s) of Naturalization and passports will be issued, concluding the 2 to 3-month application period.
For smooth and timely processing of your application it wise to choose an agent with experience.
We being licensed Government Agent for 21 years will ensure that your application is a success!
Tips for Dominica Citizenship Application in 2019
You can acquire Dominica citizenship in 2 to 3 months.
Take control of your application process by simply paying attention to key details which will minimize the overall processing time. Always keep in mind that the less time spent doing over documents due to mistakes, the shorter the overall application time will be and the quicker you get your Dominica passport.
To help, these are what we are sharing here:
Simple but critical tips that ensure a smooth Dominica passport application experience.
Licensed Service Provider in Dominica
Beware of those seeking to make a quick dollar by posing as Dominica CBI agents for Dominica Citizenship through Investment.
Our company has been licensed as an agent for processing Dominica Citizenship by Investment applications since 1997, which makes us one of the first and longest serving service providers.
We understand that applying through a professional office where you live or within your region may be convenient in various ways. However, applying through an agent directly in the jurisdiction of your new citizenship can be speedier, save you money and be significantly more confidential.
Checklist Review
Take time and review the application Checklist that we provide. Ensure that you are aware of every document needed to apply for Dominica citizenship.
When going through your list, tick all documents that can be easily obtained, and make note of those that may be more difficult. In case some documents are difficult or impossible to obtain, we will advise you on substitutes which will be acceptable to the Government, and our company will help you to resolve the issue.
It is also important to note that most documents have specific certification requirements depending on the country of origin, we will advise you according to your circumstances.
Validity of Documents
Bank Statements, Employment Letters, Utility Bills, Professional References and Police Reports are valid for 3 months from date issued.
Therefore, please ensure that all required documents are up to date.
Doing this will avoid deferral or delay of your approval by the Government of your application, especially if your positive due diligence results have been received.
Perfect Dominica Citizenship Paperwork
With this everyone's job is easier, as it makes processing swift and easy. As discussed earlier, we will vet all paperwork before submitting to Government, and you will be informed of errors or questions to be dealt with in a timely manner.
Again, the better the paperwork, the quicker you are able to finalise your document collection and the faster we are able to submit your application and receive your approval.
Notarization/Certification of Citizenship Paperwork
This detail appears simple but somehow at times gets ignored or forgotten.Not only must photocopies be notarized or certified as instructed, they must also be stamped: "True Copy of the Original".
Without this, certifications are considered incorrect.
Certified Translations
The 3 points stated below are based on frequently asked questions by applicants:
All translations must be done by a Certified Translator or Translation Company.
You cannot translate your own document.
Legal and medical stamps that are not in English must also be translated.
Please, save yourself the trouble of requesting a translated document again simply because one of these key requirements are not met.
Your Health Status and Citizenship by Investment
There is no need to get scared, as it is important to be in good health and only severe medical conditions are of concern with regard to your Dominica citizenship by investment application.
If uncertain about any medical condition that you may have, please let us know.
Spelling of Name for Dominica Citizenship Program
Let's talk about names, especially ensuring that they are written correctly and consistently in all documents.
This is of importance especially when converted into the roman alphabet from the original writing system (eg. Chinese, Arabic, Russian, Hindi), as this can easily lead to spelling differences such as:
"Mohammed/Mohamed"; "Faysal/Faisal"; "El Sayed/Elsayed/El-Sayed"; "Baron/Varon"; "Michael/Micheal"; "Aleksandr/Alexander".
Ethnic diversity lies at the heart of any citizenship by investment program, and in English different spelling means different name.
This said, please avoid these mistakes and help us to get you your Dominica citizenship fast.
Avoid delay in processing your application by ensuring that your bank, former educational institution, job etc., enter your correct name spelling on bank statements, transfers, job letters, university and marriage certificates.
Dominica Citizenship by Marriage
Generally speaking, if a foreigner marries any person of Dominican nationality (by birth, naturalisation, registration), such foreigner can acquire Dominica citizenship by marriage by applying to be naturalised as a Dominica citizen after 3 years of continuous residence in Dominica.
In relation to citizens who obtain Dominica citizenship by donation or investment as a Single Applicant but at the time of application was already married then such a person can add his/her spouse at any time after his naturalisation for an additional US$75,000 donation to the Government.
If a Dominica citizen who obtained his citizenship through investment program marries after he was naturalised as a citizen and his spouse cannot fulfil the requirement of continuous residence for 3 years in Dominica, then the only option for naturalisation as Dominican is to apply as a Single Applicant through CBI and donate US$100,000 to the Government.
Dominica Citizenship by Descent and by Birth
Dominica citizenship law allows for the acquisition of Dominica citizenship by birth or by descent.
Dominica citizenship by birth is automatically conferred to any individual who is born in Dominica on the basis of jus soli, also known as "right of the soil", irrespective of the nationality of his/her parents.
To receive Dominica citizenship by descent - a child must be born to a parent who was born in Dominica or naturalised as a citizen of Dominica. A child who is born outside of Dominica to a parent who is a Dominican citizen can be registered as a citizen of Dominica.
These are important Dominica citizenship benefits as they allow for Dominica citizenship to be passed on from one generation to another after an individual has been naturalised through the CBI Program. The acquisition of Dominica citizenship through naturalisation by foreign nationals is provided for under Section 8 of the Dominica Citizenship Act.
Post Dominica Citizenship Services 2019
We provide a wide range of essential post citizenship services, including but not limited to the following:
Passport Renewal
Our company has provided this service to its clients for many years. This service is available for passports that are near expiration, expired, lost or stolen, or have run out of pages for stamping.
Citizens are not required to travel to Dominica in order to renew their passports.
Dominican passports must be renewed once every 10 years for adults and every 5 years for children up to the age of 15.
Driver's Licenses
Our friendly staff looks forward to helping you obtain a Dominican driver's license based on your existing driver's license, which we can deliver without you having to travel to Dominica. If, however, you decide to visit during this process, we will be happy to welcome you.
Local Business Set Up
For nearly two decades we have provided a 24hour company formation service, as well as corporate secretarial support to thousands of businesses internationally.
We will guide you through every step of the way, making your business setup is as smooth as possible.
Land Registration
Are you ready for your piece of paradise?
Our in-house legal team is readily available to help with locating property and providing the legal services necessary to ensure successful purchase and transfer.
Change of Name
A change of name can only be done in Dominica on your behalf if you are a citizen of Dominica. This means that if applying for citizenship through the Dominica passport by investment program, a name change can only be performed after your application has been successfully processed, approved and your Certificate of Naturalisation is issued. Changing name can be done through the registry system in Dominica, like in any other Commonwealth Country, through a Deed Poll. Our lawyer can assist you with this process if required.
Individuals may want to have their names changed for the following reasons:
To adopt an English name, because their original name is in a foreign language;
To shorten their original name which may be difficult to pronounce in English;
Dislike of current name, because their current name does not sound pleasant in English.
Corporate Support
If looking to setup business in Dominica, our company is well equipped to provide a host of services to facilitate the administration of your company. We offer:
Company, Foundation or Trust setup
Legal Opinions
Registry Services (Apostilles, Good Standing Certificates etc.)
Redomiciliation Services
Assistance with Bank Accounts, including in USA
Incumbency Certificates
Foreign language support in Russian, French and Spanish
Local business registration can be done before or after obtaining Dominica citizenship.
Obtaining Tax Number
We can obtain a tax number on your behalf which is now very often required by banking institutions around the world.
Income and corporate tax are payable only on income earned in Dominica. All income earned outside Dominica is tax exempt.
Dominica Citizenship by Investment 2019
The Most Cost-Effective Program on the Market
In comparison to other programs, Dominica citizenship through investment offers the most attractive fees and investment options both in terms of the Donation to Government and Real Estate investment option.
Because of its affordability, interested individual investors or investors with their families can realistically afford to apply for Dominica citizenship.
The Agent you Can Trust
Being a Government licensed agent for more than 21 years, our company offers the stability and experience you need in an authorised agent.
In this you can be confident, bearing in mind that over a 20-year period, your Dominica passport will have to be renewed at least twice, since passports issued to adults are valid for 10 years (5 years for children 15 and below).
What can be better than knowing that your Dominica citizenship agent is still operational after 20 or 30 years? With the result that after all those years, your file is easily located and processed through an agent with whom you are familiar?
This is the reassurance and comfort that our customers have enjoyed for the past 21 years! Be part of it.
Citizenship by Investment Dominica Program – More Reasons to Apply
Dominica Passports Valid for 10 Years
Knowing that your Dominica passport has to be renewed only once every 10 years without visiting Dominica, brings peace of mind. Most competing programs offer 5 years passport while some have minimum residency requirement or require your physical presence in order to renew your passport.
Passports issued to citizens of Dominica 16 years and older are valid for 10 years and for children up to 15 for a period of 5 years.
Confidential Application and Due Diligence Process
You submit your application to us and we in turn submit to the Citizenship by Investment Unit (CBIU).
Mindful that due diligence is a core component of the program, the CBIU will pass on relevant information to a Government appointed agency to conduct your background check, which will be conducted as confidentially as possible without notifying your current country of citizenship.
We as an Agent will conduct preliminary due diligence in house and will inform you if we notice any specific issue that may affect your application.
No Mandatory Residency, Interview or Travel Requirement
Dominica passport by investment program has a rigorous regulatory framework, and as such has systems in place that made it possible to not impose any residency, interview or travel requirements.
Although interviewing applicants prior to approval was once part of the process, this is no longer so, as interviews may be requested in rare case circumstances.
Dominica Citizenship by Investment Program 2019
Its Social and Economic Importance
Why does this matter?
Dominica Citizenship by Investment program either through Donation or a Real Estate option is benefiting the economy of Dominica through the development of infrastructure, hotel and resort projects, as well as the creation of jobs.
Using the funds from CBI program, the Government of Dominica has created a source of revenue that is put towards diversifying the economy.
Therefore, as Investors in Sanctuary Rainforest Eco Resort and Spa or Donors to the Economic Diversification Fund, applicants can be proud of their contribution to helping the Government accomplish its development and job creation goals.
Let's take a look at a bit of history about the program's origins.
In Dominica, the need for alternative forms of economic activities became evident when the island lost preferential treatment for its banana exports to the UK.
Plus, in addition to stiff competition from large banana producers in South and Central America, identifying alternative sectors, other than tourism and agriculture, that would contribute to the creation of a self-sustained economy has been a challenge.
The Dominican Citizenship by Investment Program, then named the Dominica Economic Citizenship Program up to 2015, along with the financial offshore services sector were therefore introduced as a means of generating additional revenue during the 90's and have since been important economic sectors in the country.
Thankfully, through the Program, contributions by applicants to the Economic Diversification Fund have provided funding for the development of IT, public infrastructure, schools, and health care, while the introduction of the Real Estate project Option has elevated the island's tourism product through the construction of hotels and resorts.
In 2019, the Sanctuary Rainforest Eco Resort and Spa will indeed be an important player in further developing Dominica's product as an eco-tourist destination.
Job Creation
With the foregoing in mind, Dominica's Citizenship by Investment program's direct impact on job creation is clear.
In his 2018-2019 Budget Report, the Prime Minister of Dominica stated that about 450 construction workers were at the time employed at the first resort constructed under the Real Estate Option of the program.
In the same address, the Prime Minister also revealed that the citizenship by investment program played a key role in funding the expansion of a Pilot National Health Insurance in Dominica.
Meanwhile, Vital Developers Ltd., Developer of the Sanctuary Rainforest Eco Resort and Spa, has estimated that about 160 jobs would have been created during and after construction.
Climate Resilience
How is Dominica citizenship through investment related to climate resilience?
By creating a source of funding in a time when foreign aid has dwindled and countries are seeking sustainable means to grow their economies, Dominica passport by investment has contributed by:
Strengthening Dominica's ability to respond to climate change through the construction of proper, resilient bridges and roads as a disaster mitigation measure;
Injecting funds for the rehabilitation of schools, community resettlement and relocation projects in safer areas;
Creating a direct pathway for foreign direct investment allowing Dominica to be better able to further diversify its economy in 2019 and onwards through the creation of new sectors;
The Sanctuary Rainforest Eco Resort and Spa is designed to be climate resilient, capable of withstanding 8.0 magnitude earthquakes and hurricane force winds of up to category 5.
About Dominica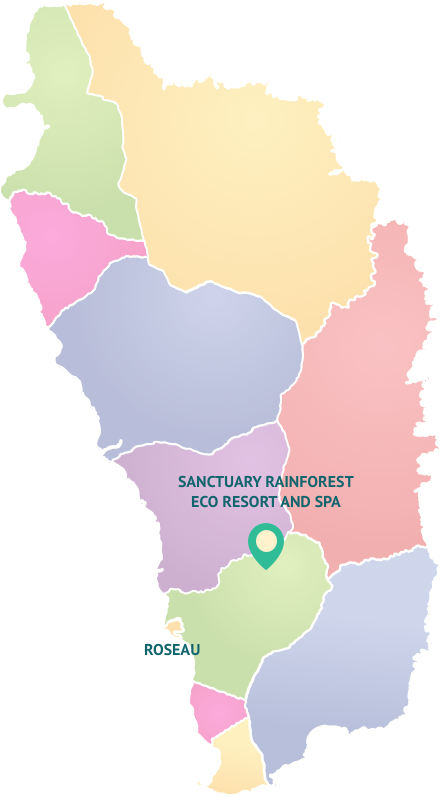 Name
Commonwealth of Dominica
Currency
Eastern Caribbean Dollar (XCD)
Location
In the Caribbean Sea, between Guadeloupe and Martinique
Regional Membership
OECS, CARICOM, OAS, PAHO
Government
Executive, Legislature, Judiciary
Elections
Once every 5 years
Places of Interest
Middle Ham Falls, Boeri Lake, Champagne Reef, The Cabrits
Independence
November 3rd, 1978
Languages
English, French Creole
Education
Primary and secondary education are mandatory and the country has attained a literacy rate of 94%. Dominica's educational system comprises preschool, primary, secondary and tertiary level institutions.
Airports
Douglas Charles Melville Hall Airport, Canefield Airport
Carnival
Carnival celebrations are held annually on the last Monday and Tuesday before Ash Wednesday. These two days of "Street Jump-Up" and costume parades are preceded by weeks of festivities, including the Calypso Monarch Competition and the National Queen Pageant.
Films
Various scenic landscapes in Dominica are featured in parts 2 and 3 of "Pirates of the Caribbean".
Animal Species
No life threatening, poisonous or dangerous wildlife
Citizenship by Investment – Legal Basis
Provisions for Dominica Citizenship by Investment Program are established in regulations published in accordance with Sections 8 and 20(1) of the Dominica Citizenship Act, including Section 101 of the Constitution.
Cautionary Note
Do not confuse with the Dominican Republic whose capital city is Santo Domingo, shares the island of Hispaniola with Haiti, and is Spanish speaking.
The Nature Island
When you get through with your Dominica citizenship, you get the many benefits of a second passport, full rights as a Dominica citizen and expand your residency options. While all the residency requirements are waived under the program for citizenship by investment. Dominica gives you the right to establish your permanent residence in Dominica or in any other OECS country namely, St. Kitts and Nevis, Antigua and Barbuda, St. Lucia, St. Vincent and the Grenadines or Grenada.
Dominica is an island nation in the Caribbean Sea. It is one of the larger islands in the Lesser Antilles but has one of the smallest populations, last estimated at 75,000. It is a peaceful, relaxing Caribbean island.
This beautiful island is famously referred to as the Nature Island of the Caribbean. Dominica is a mountainous island covered in lush green vegetation. The island's heavy rainfall supplies 365 rivers, many waterfalls and an underground water table with its supply of fresh water year round.
The many rivers in Dominica are notable major attractions. The island is also known for its hot springs, the second largest boiling lake in the world, and resident population of Sperm Whales, and a vibrant and healthy marine environment. Some of the best diving in the Caribbean is found in the waters off the Nature isle. In addition to the natural features, the flora and fauna provide natural habitats for a wide variety of animal and plant species. Dominica is the home of the Sisserou Parrot, found only in Dominica. Dominica is one of the few countries with a living population of indigenous Kalinago (Carib) Indians, descendants from South American Indians. Today, there is a population of 3000 Kalinago Indians residing at the Kalinago Territory, where the culture and lifestyle of the tribe is displayed publicly as tourist attractions at the Kalinago Barana Autê. Dominica is ideal for retirement living. The currency of Dominica is the EC dollar and is valued at XCD 2.71 to 1 USD and average between 3 and 4 dollars to the pound and Euro. The health care services in Dominica are up to date, and the local infrastructure is modern and being upgraded to international standards.
Dominica is also a country that embraces a clean green living. All of its resources, forests and natural habitats are conserved and utilized in only the most sustainable ways. This is an island where the government and the people focus on conserving all the island's natural resources, and all public actions are carefully assessed for their impacts on the current and future health of the environment, while building up new economies around sustainable agriculture and ecotourism.
The economy of Dominica has depended mostly on tourism and agriculture for revenue, but in more recent times, the offshore financial service sector and the Dominica Citizenship by Investment Program have served as an important means to successfully diversify the economy and generate revenue.
A flight over this mountainous island reveals why it was the first island sighted by Christopher Columbus on his second Voyage to the New World in 1493. Dominica is dubbed the "Nature Island of the Caribbean" and is affectionately referred to as land of 365 rivers, "a river for every day of the year" by local residents.
Sanctuary Rainforest Eco Resort and Spa
A 5-star eco friendly boutique-style Resort in the unspoilt tropical rainforest, offering compelling incentives as a solid investment opportunity for acquiring citizenship of the Commonwealth of Dominica.
The Sanctuary Rainforest Eco Resort and Spa investment opportunity delivers immediate and long-term value through the acquisition of Dominica citizenship within 2-3 months, an irresistible exit strategy for a return of investment through the resale of Preferred Share after 5 years while retaining citizenship, plus dividend yields from the Resort's operations at an estimated 3% of investment amount per annum.
A right step toward sustainable development and climate resilience in Dominica, Sanctuary Rainforest Eco Resort features 72 luxurious organic villa units, as well as best-in-class ecofriendly amenities, architectural- and structurally designed to withstand Category 5 Hurricanes and Earthquakes.
Our company proudly promotes this Project which brings forth a surge in optimism for Dominica's eco tourism sector and its people. It is a solid, tax-efficient investment opportunity offering zero Preferred Share registration or transfer fees, no annual maintenance or similar fees, minimal share reservation deposit of US$10,000, zero capital gains tax and a 10 year waiver on dividend tax.
Dominica Citizenship by Investment Program
More Benefits From the Best on the Market!
Dual and Multiple Citizenship Allowed
Dominicans are allowed to have dual or multiple citizenship and Dominica does not inform your current country of citizenship neither during your application process nor after you obtain your Dominica citizenship.
No Language Requirements
Previously Dominica had an interview requirement that had to be conducted in English language.
Currently neither interview nor minimum English communication skills are required.
However, we will recommend with time that you acquire a basic level of English as this will help you better enjoy your visa free travel.
Investor can apply with spouse, children up to 30 years, parents 55 and over
Investor's ability to include in his family application his spouse, children up to 30 years, parents 55 and over as dependants can be considered as most inclusive approach in citizenship by investment market.
Thanks to this feature, applicants do not have to leave behind their parents or older children since they too qualify to be naturalized as citizens of Dominica by being included in a family application.